THE OTHER SIDE OF ECHAGUE:
worth remembering but often forgotten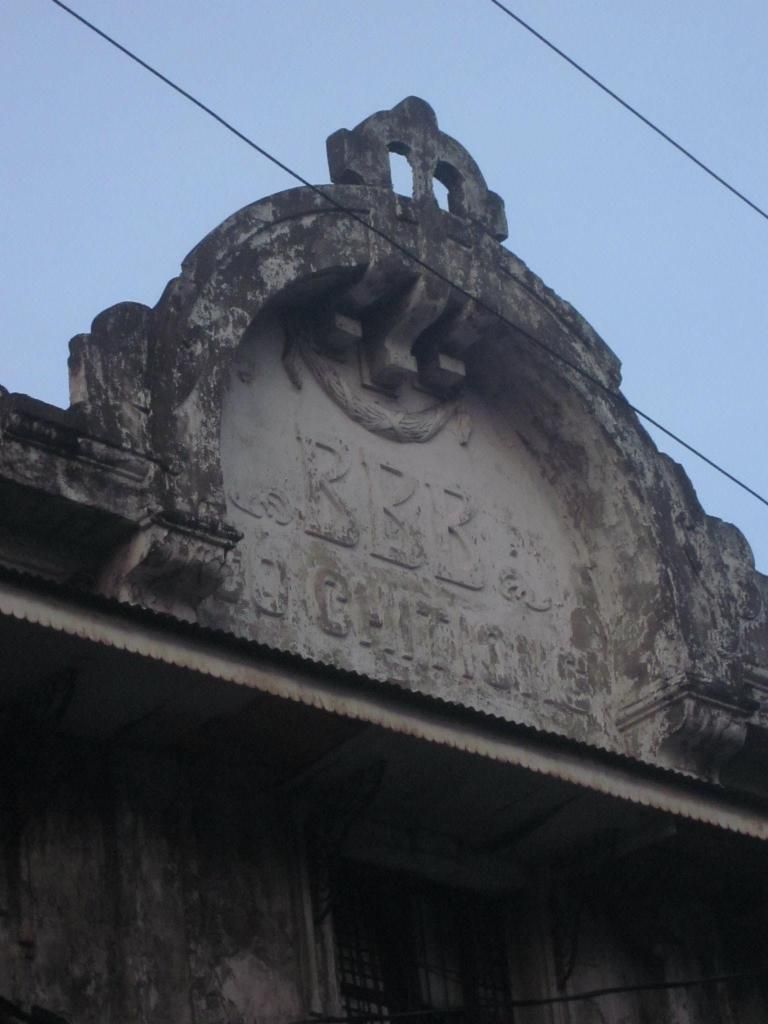 It was a wednesday afternoon when this writer, along with a friend, walked into the streets of Quiapo to buy something for the latter. In fact, that time was not really more into buying something, but rather a visit in one of the streets in Quiapo district: Echague.
Now known as Carlos Palanca st, Echague is simply two kilometers long, and stretched from the foot of MacArthur Bridge to Ayala Bridge where many financial establishments have branches as well as commercial ones. It was also named after Rafael Echague y Bermingham, lieutenant general and previously governor of Puerto Rico who served as the country's governor general from July 9, 1862 to March 24,1865.
Quite nice though to see old buildings and establishments on one of the old business lanes in Quiapo, to think that it was and is known for a den of merchants, especially situated near Quiapo church and Carriedo; however, the other side, leading towards San Miguel district seemed to be silent unlike its past days as a bustling area in Manila wherein some industries situated.



Especially during the times then Soriano-controlled San Miguel dominated a part of the lane with its old Magnolia ice cream plant being built in 1926 and rebuilt after the war, yet nowadays inactive and perhaps owned by another company after seeing the old building had no traces of Magnolia nor the old Escudo in the edifice.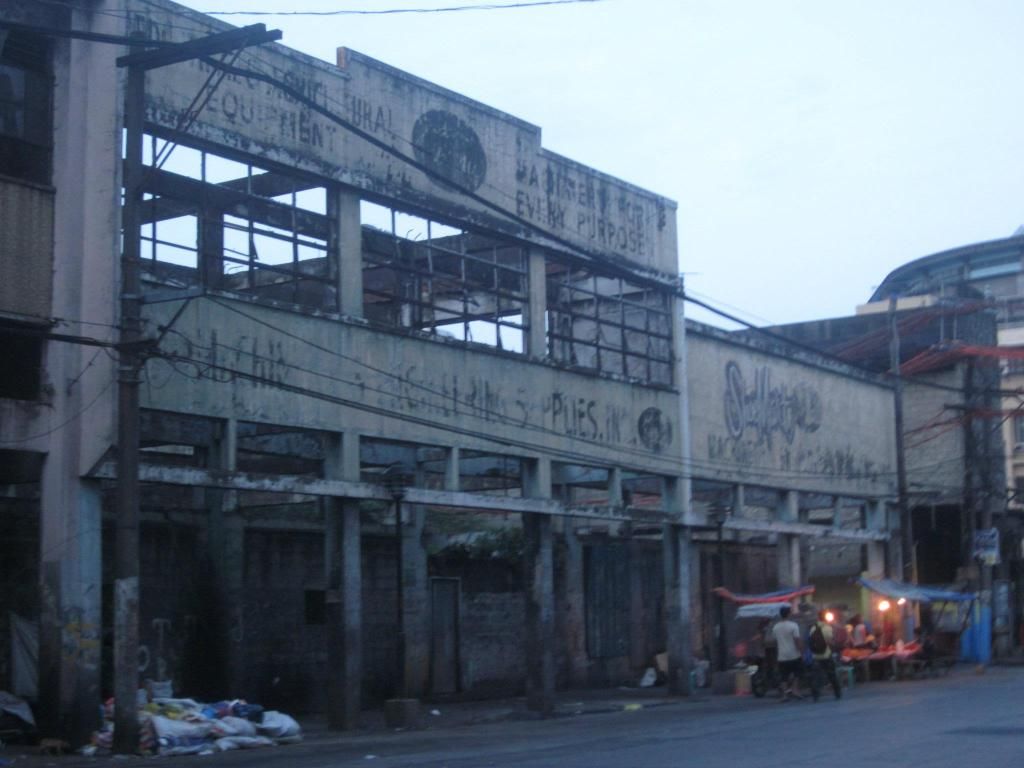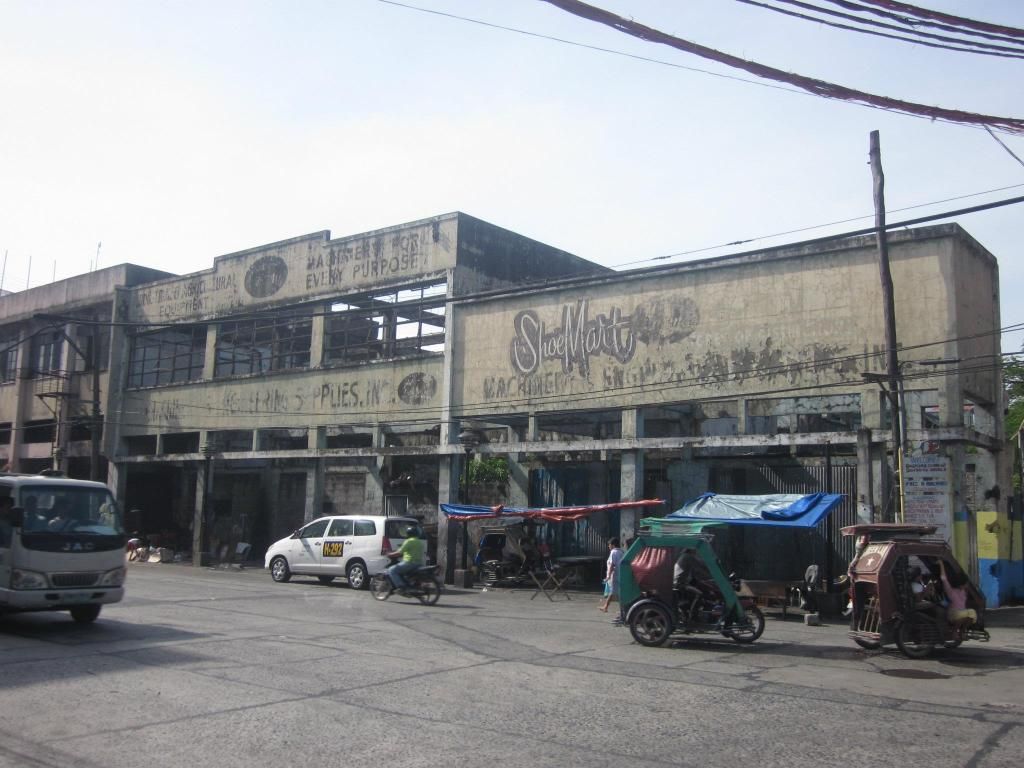 Aside from San Miguel, the first Shoemart (SM) Mall was also situated in Echague. However, the original Shoemart store is just nearby on R. Hidalgo Street; and unlike its Hidalgo counterpart, as well as its modern day malls owned by Henry Sy, it seems that the one in Echague is left abandoned, noticing the old logo of Shoemart that was, painted alongside other ones that made this writer think that SM occupied a building that was then, a showroom for agricultural machinery.
Other establishments, such as the La Tondena Inc. also had a property same as the one in Velasquez, Tondo; as well as the Ayalas before moving to its very own property named San Pedro Macati, that nowadays called as Makati.
There was even an old building that perhaps owned by the Balintawak Beer Brewery due to its abbreviation inscribed at the top, quite nice in its exterior to be described as a commercial building made pre-war, however it looked abandoned and needs rehabilitation same as the old Shoemart building that is now in ruins; sensing how development created its permanent waste left forgotten yet needs improvement.
Anyways, thinking about those edifices said in this writeup rather showed a degree of contemporary heritage few perhaps dared to think upon, and obviously, these are rather liable to be condemned then demolished paving way for edifices devoid of idea and more of consumption; with alibis such as "they are unfit for rebuilding" or "easier to create something new" in pursuit of the challenging days of the modern times as this writer also looked at lots that perhaps once had establishments being built then demolished decades after.
Quite strange isnt it for this writer to visit the other part of Echague. In fact, during his childhood days, he was with his mother going to Excellente ham for its tasty Quekiam as well as Killion for its imported merchandise such as Hamburgers and french fries to be cooked at home. And speaking of Killion it is situated near an old warehouse that left abandoned; and in it there are also small-scale sausage factories beside it, that perhaps others may say that is, looked dirty in its appearance.
Well, this writer somehow tends to think how contemproary heritage is been tackled upon in this writeup; to think that as most emphasise the pre-war or rather, the hispanic days in regards to edifices, then how about the contemporary post-war ones that some of it carries a trace of significance that today's edifices tried to emulate yet failed to have except descibing its own as "modern"; also to think that in seeing the old SM building in Echague how come of all the buildings Henry Sy had built most and maintained the other one left for nothing? Quite strange to think of as the other side of the road, unlike the other one bustling with people and businesses, is rather left for destitutes and be assailed by some with less or no suggestions in rehabilitating.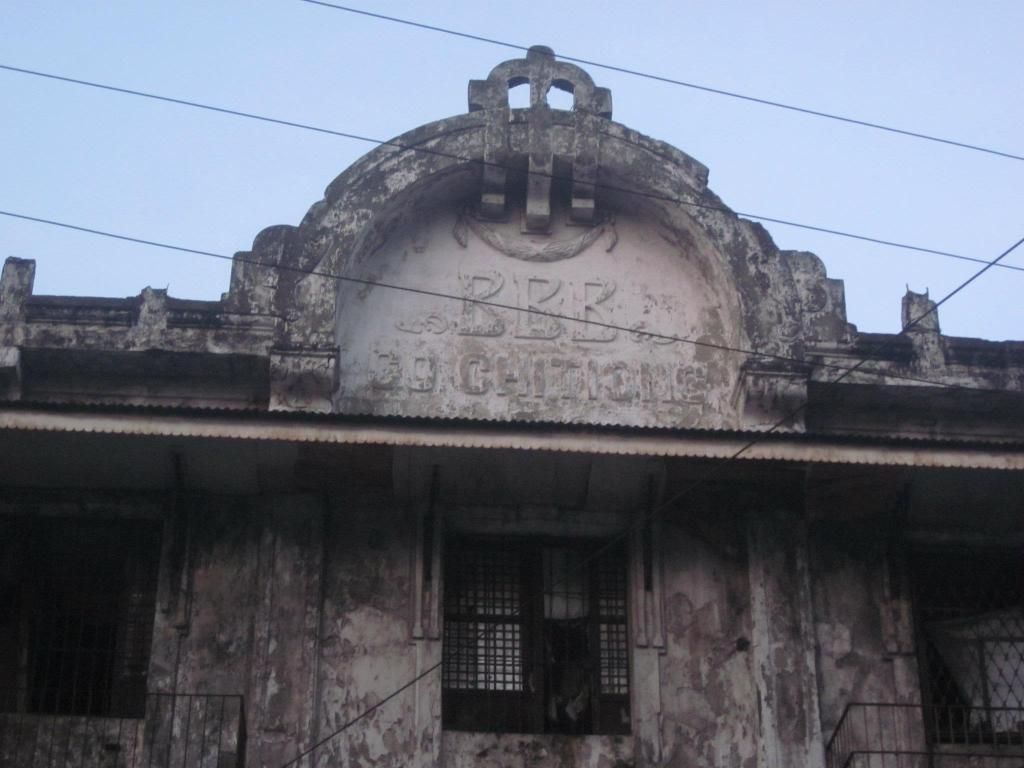 After all, it is a mere street where jeeps and cars crossed over in it; "who cares about it?" As others may think of with their sheer sense of apathy.