"Bitter Sweet"
It was late afternoon when this writer ordered a cup of coffee from a near golden-brown haired friend of his.
That same time he was ordering coffee, he sought again thine dearest Marina, his inspiration whom also prepared and served coffee for him, and quite nice to see her serving a cup of coffee mixed with creamer whilst this writer prepared his sketchpad and sketching.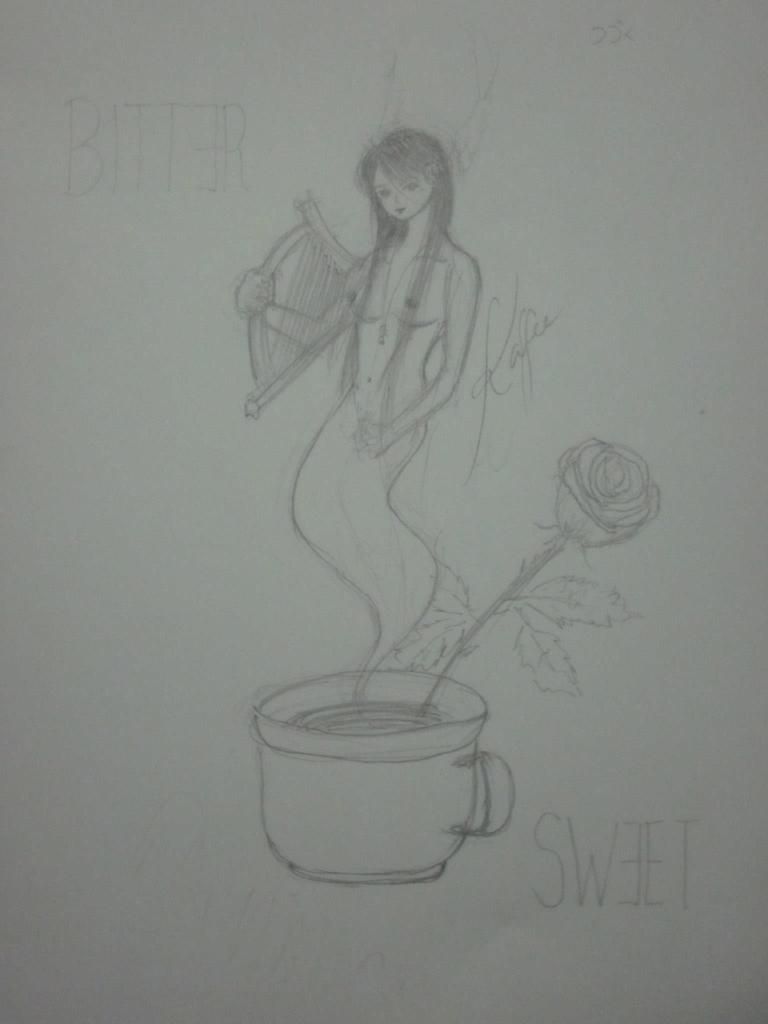 However, that coffee being served by the maiden was made without any sugar, there this writer took a sip, making a trance that seemingly felt the bitter-sweetness made by coffee and creamer entwined watering a barren heart of loneliness this writer had as if substituting Absinthe with a cup of Coffee watered down its vigour with creamer yet without the typical sweetness that is sugar.
Quite strange though for this writer as he felt the bitter-sweetness being served by a maiden whom he end inspired yet preferring to be alone. In fact, this writer even had to draw his inspiration, personifying a smoke from a coffee being served by her's, perhaps mirroring the green fairy in the bottle of an Absinthe.

After all, even the scent of her's even mesmerized and enticing, that this writer don't even know why he felt so.
In fact, this writer remained inspired despite lying low in expressing feelings for her. He simply respected her decision not to think of love and instead enjoying friendship just like from its start. Marina really personifies romanticism just like any other girls this writer felt being inspired, even his beautiful enemy and even the one whom made him left alone and depressed till Marina came and made closer with sense.
After all, is love limited to lovers alone?
Such bitter-sweetness indeed.