Ramblings over Graceland
or
"Having a recollection and a reunion of sorts upon entering Cinema 7"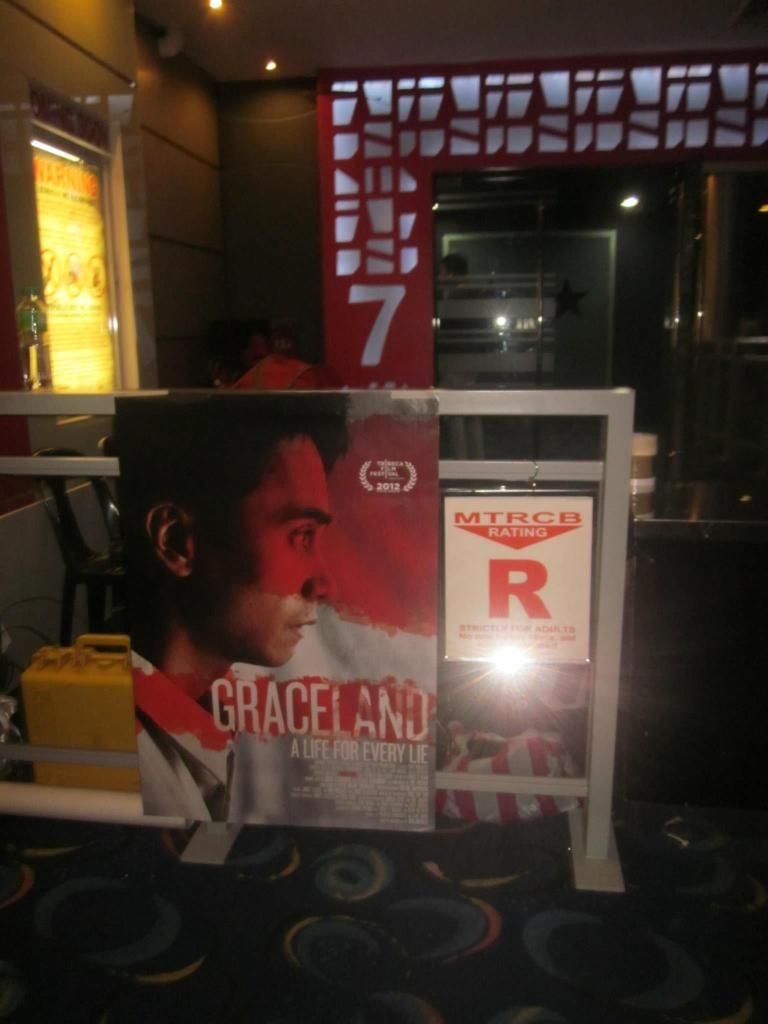 It happened that this writer end late yet end up happy to meet with new acquaintances, if not friends from the movie scene, quite concerning though at first due to the time-consuming traffic and walked hours just to watch that kind of movie this writer promised for a close friend.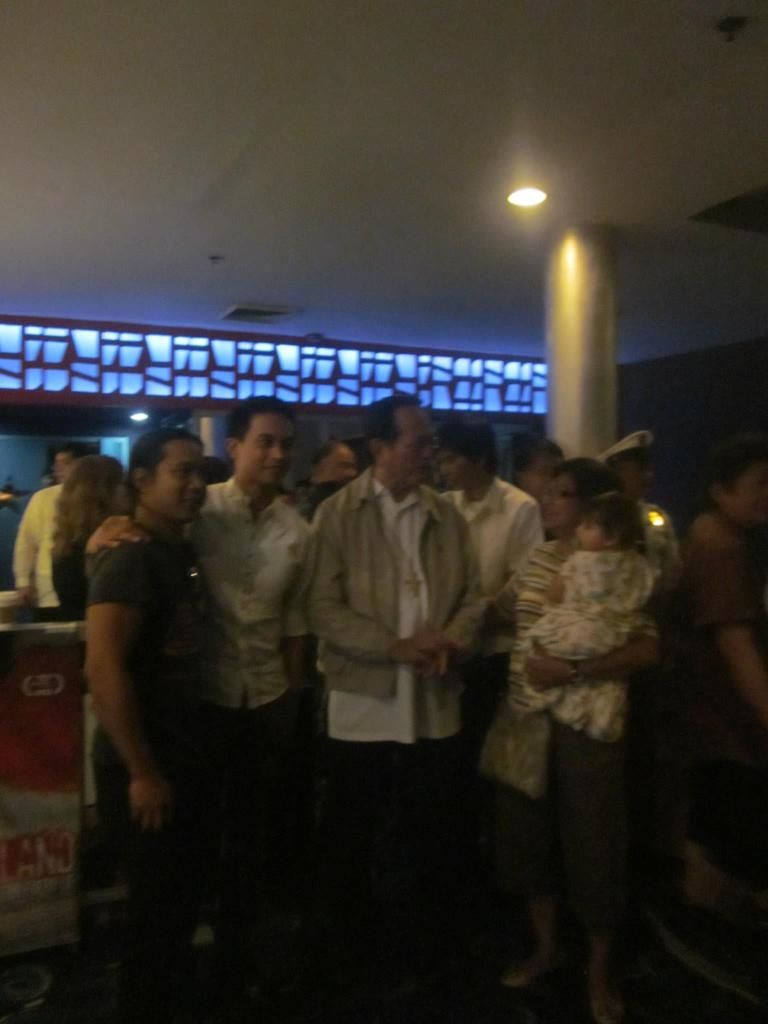 Bishop Teodoro Bacani
(this writer even afford to pay respect for a moment
although he had no picture with him.)


To think that upon arrving late, at first it made this writer think twice at first whether to continue or not watching Graceland at Robinsons Galleria, but then just after a second, this writer opted to pursue watching than not to thinking that since he was at the cinema, and paid a ticket for it, then why not? And even bought ice tea and sour cream-powdered French Fries for it for a munchie while watching and create some assessment over it.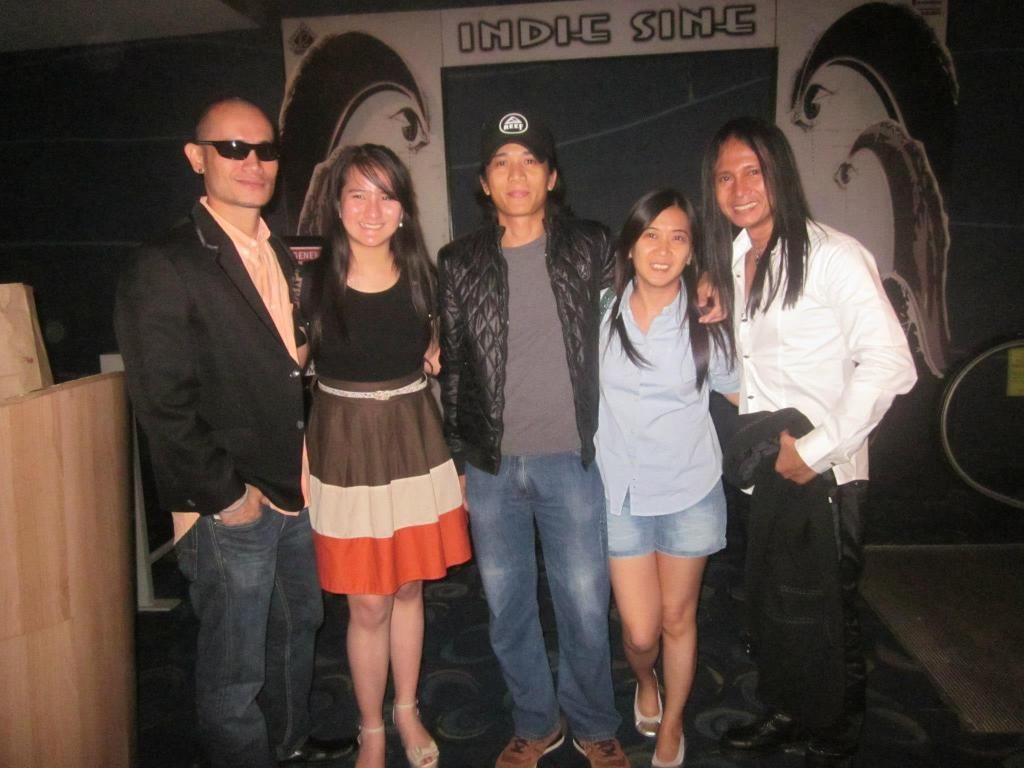 Leon Miguel, along with Ella Guevarra
and some well wishers congratulating the cast for a successful film
Leon Miguel with well-wishers
And as this writer watched the movie, from start to end, it is expected that it is really a cycle of events, full of revenge with a human face that is far from a mere brutal-like appearance Sir Leon Miguel had done as the protagonist, in fact in this writer's own opinion there is neither protagonist nor antagonist just characters affected by corruption, pædophilia, organ smuggling, kidnapping everything lumpen that unveils social filth society tends to deny many times for it just to save face.
One example is the scene wherein the congressman, along with his driver ought to go to a brothel wherein he sought prebuscent girls wearing faux-uniforms given an envelope full of thousands after being threatened by a kidnapper whose driver's daughter, mistaken for a congressman's being kidnapped. In fact, amongst the ranks of the bureaucrats lies dirty ones such as a corrupt or a pædophilic one. Remember Romeo Jalosjos? Had been accused of having raped a minor in Zamboanga that time.
That scene perhaps made this writer think what if this person who made this writeup is using an ordinary Filipino's perspective? Especially a lower class one staring at a scene wherein an innocent girl with a smaller breasts? Perhaps they are starting to smile and think nasty over it so to say (like going to have a "faptime" after), just like the congressman on that scene.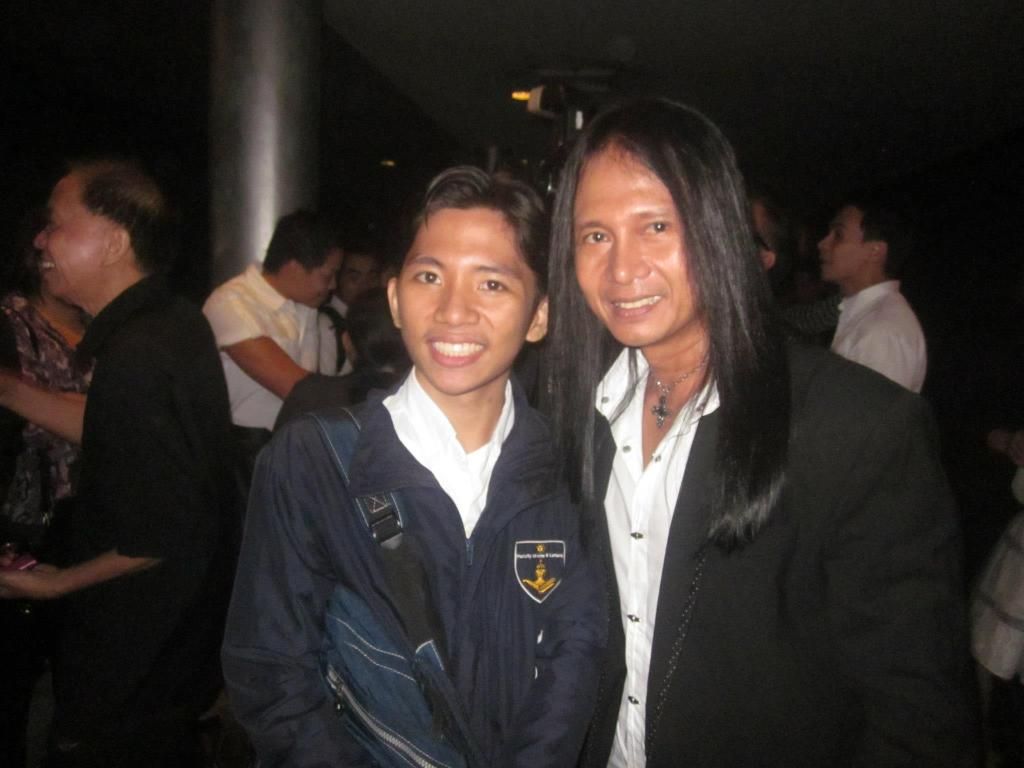 With Leon Miguel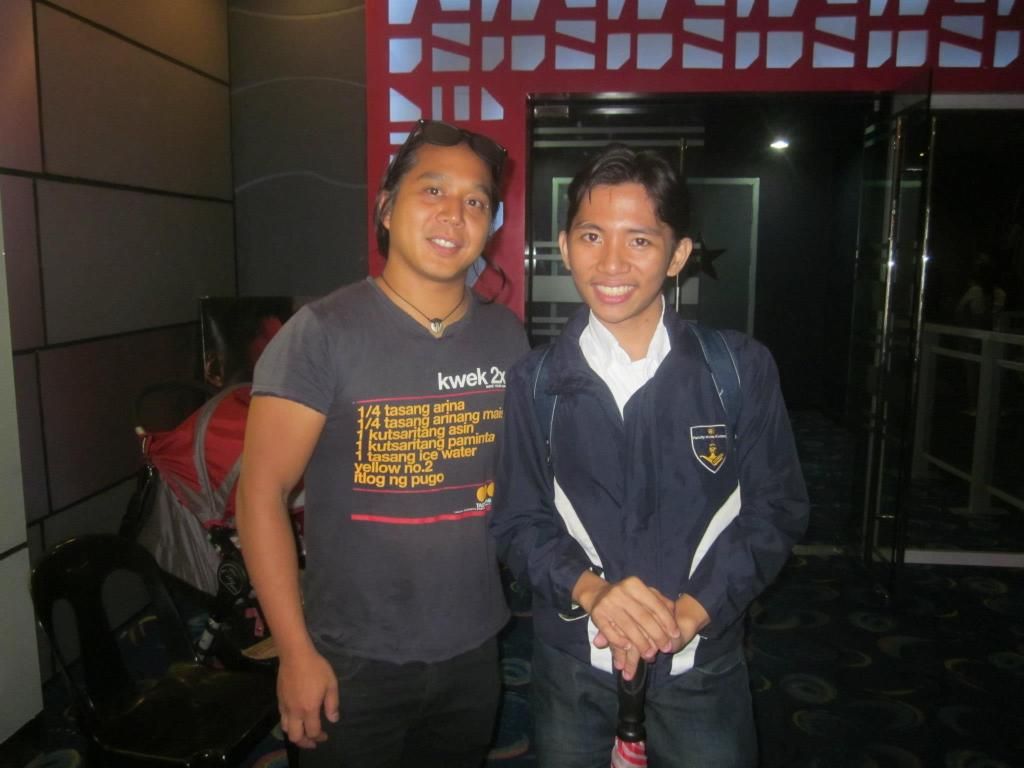 With Director Ron Morales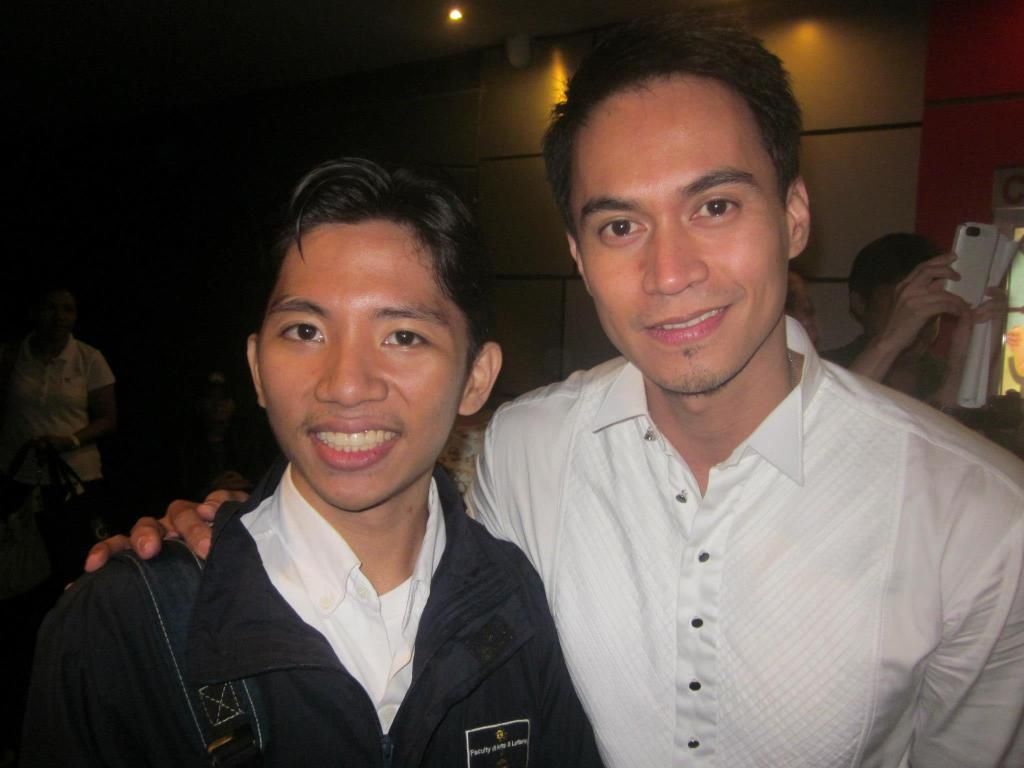 With Arnold Reyes
Anyways, this writer somehow felt amazed upon watching the movie while munching french fries and sipping ice cold tea in it, watching along with writers, critics, and mere spectators curiously watching after looking at Facebook or suggested by a friend, at first that said visit is a reunion with a friend (who happens to be in a relationship with Leon Miguel), as well as a renewed interest in watching movies since this writer really loves to watch so to speak.
With the producer and the director,
sorry for the flowers its theirs hehe.


But then again, let us promote the movie as well as the Filipino alternative Cinema. Starting by watching the movie that this writer end reflecting over it-to think that Graceland mirrors a Lumpen's fantasy of gratification and revenge, yet unexpectedly sought a near human face in it.
Theatrical release information:
Robinsons Movieworld - Cinema 7
Robinsons Galleria
Level 4, Galleria Corporate Center
EDSA corner Ortigas Avenue
Quezon City, Philippines
September 12 – 18, 2012. Nightly at 6:00 and 8:00.
R-18 by MRTCB — at Robinsons Movieworld.
Perhaps, as a suggestion, this should be encouraged by colleges its students to watch the movie and write a reaction over it, obviously this writer even think that the movie isn't really Rated R-18 at all, but rather fit for academic purposes specifically in tertiary levels (studying broadcast communication, journalism, or even Filipino Studies and Social Sciences) seeking critical thinking in regards to a society that is rotten.