All after watching their October Revolution
It was lately when this writer went to Sta. Mesa to watch a concert.
And despite being with friends, he seemed so alone that his special someone didn't join due to her thesis work, quite concerning but end enjoying as this writer missed watching concerts and the singers featured at Polytechnic University of the Philippines at Sta. Mesa, Manila.
Known as "October Revolution VIII", it features famous bands like Slapshock, Tanya Markova, Chico Science as well as those from the alternative scene like BLKD, Axel Pinpin and Talahib People's Music. This writer, as he watched the concert, sought instead Talahib, Tanya Markova and Axel Pinpin with his Remote Control again featured as one of his spoken poetries being played.
In fact, the said concert still features what this writer described as "AgitPop," agitated in a sense of it invokes opposition through music, the emcees even chanted slogans as well thinking that true to its title, it is more than a concert, but protest justified, come to think of this, what's wrong in calling for additional subsidies such as two million pesos? That same day being celebrated by those students is also a day celebrated by its professors as their "teachers day."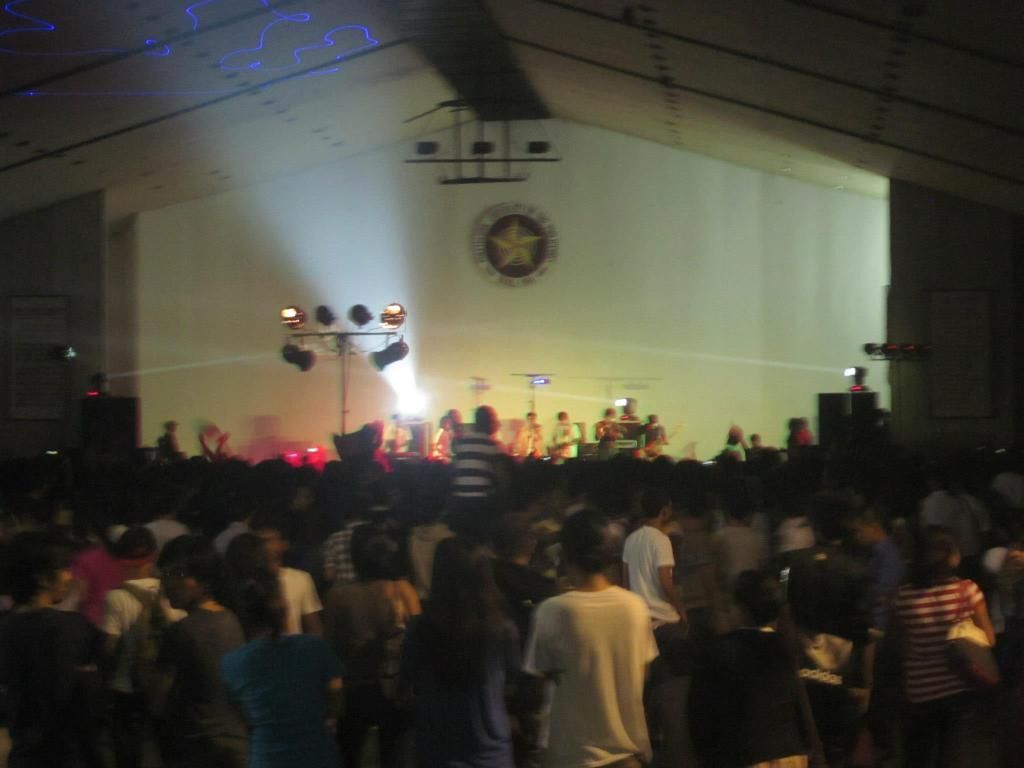 To the bourgeois, quite strange to think how protest and pop joined together in that kind of concert, isn't because of chanting slogans against "anti-cybercrime law" and fighting for additional budget for the university while playing music sung by Slapshock? Anyways, despite getting ridiculed by some, if not most, this writer rather quite amazed on hearing Talahib and their music usually played during rallies such as "Babaylan" and their ever-recognized "On Potok" and its fusion of reggae and ethnic beats same as Axel Pinpin whom also a friend of yours truly.
But on the other hand, sadly to say, this writer's camera had end up its battery empty despite having took some shots of the event itself and its students raising horns and shouting aloud.
After all, first and foremost, the said concert and the fair at the so-called "People's University" is more of a reunion of friends and close ones as well as those who recognize this person than a concert being attended to watch and hear some music.