"Greens" again


It was long long long months ago when this writer had visited Greens Vegetarian restaurant and cafe.


Again, known for its vegetarian food and organic goods, this writer had again felt enticed to visit that said restaurant and ordered his favorite shepherd's pie.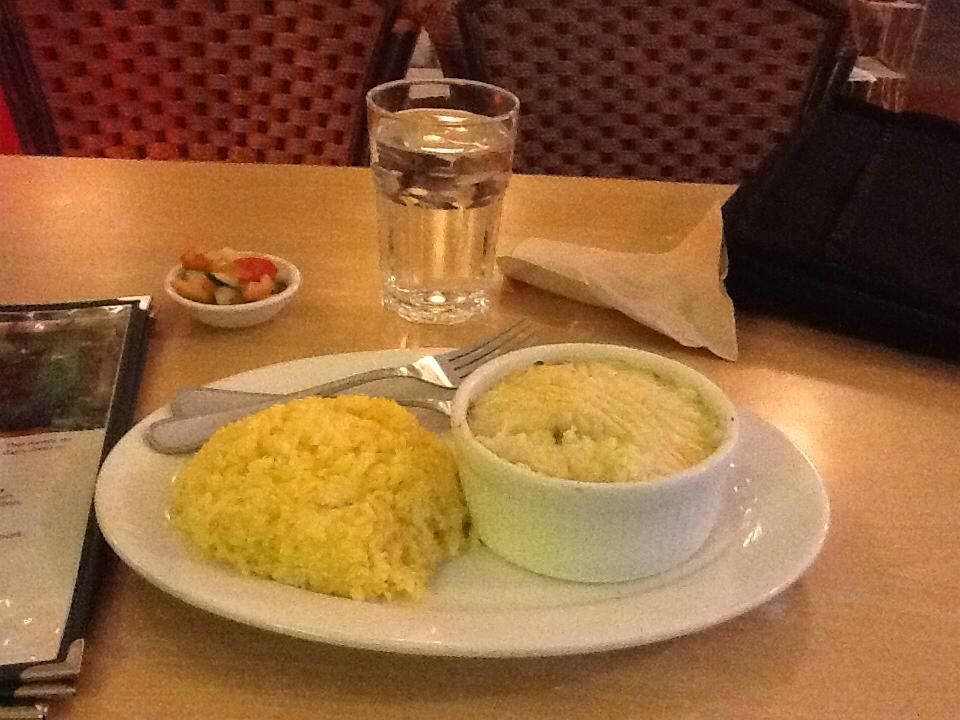 Consists of boiled brocoli, cauliflower, zucchini, corn kernels, baguio beans, carrots, chayote, mushrooms, red and green bell peppers, peas in creamy sauce, and topped with mashed potato, that food had made this writer of the well known "woolton pie" of world war II, that was no meat and mostly vegetables, topped with mashed potato and served during wartime Britain.
Although it costs 120 pesos, still affordable just like the times this writer had visited the establishment. Other than that, there's the unforgettable combo meal that costs 80 pesos but this writer rather chose to order his Shepherd's pie since his favorite Pastel de Vegetal haven't been prepared.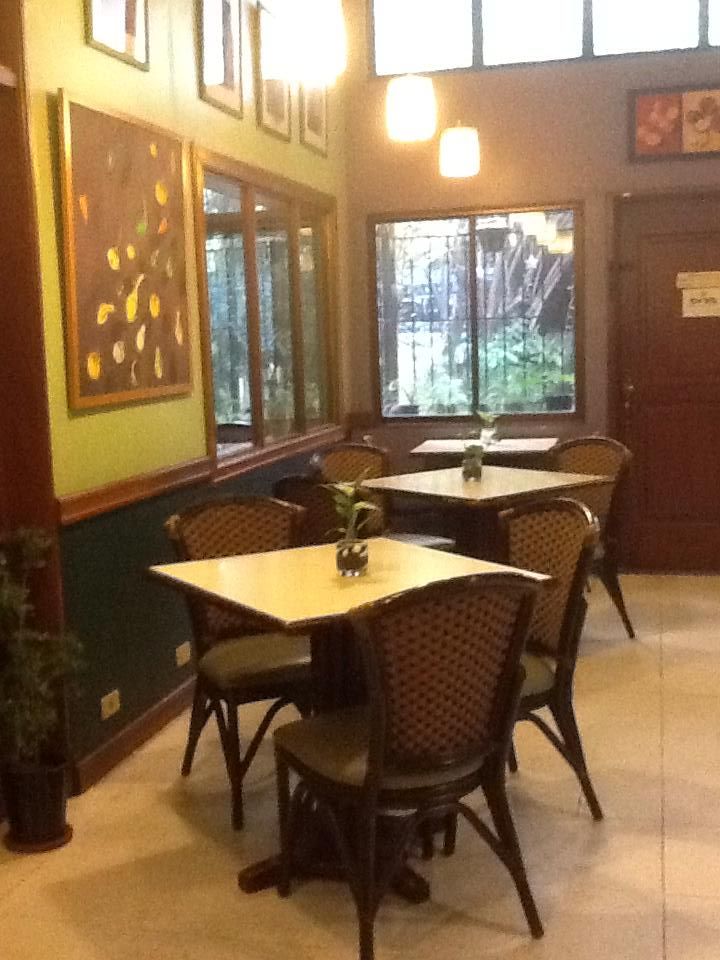 With Enya being played and settings still garden-like, of cocosugar, cans of veggie meat and essential products from Alonto's "Human Nature" being sold to its costumers, Greens somehow made this writer again going beyond his pickiness in eating food such as vegetables.